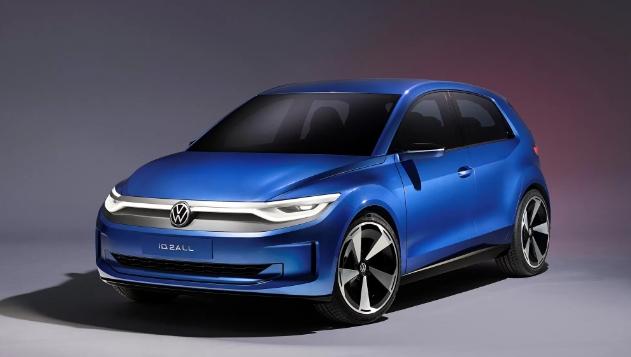 Volkswagen has introduced the concept hatchback, ID.2all, as part of its ID subcompact lineup. Set to hit production in 2025, this electric vehicle is expected to be priced below 25,000 euros for the base model.
The sales of Volkswagen's electric vehicles have fallen short of the company's and the brand's expectations. Despite the high anticipation surrounding the debut of the ID.3 hatchback in 2019, which was positioned as a groundbreaking model comparable to the iconic Beetle and Golf, it has not achieved the desired success in the market. In fact, it has failed to make it to the list of top 15 most popular electric vehicles worldwide. Issues related to quality, ergonomics, and the distinct fish-shaped design, which has become a trademark of all ID models released so far, have prevented the ID.3 from becoming a hit.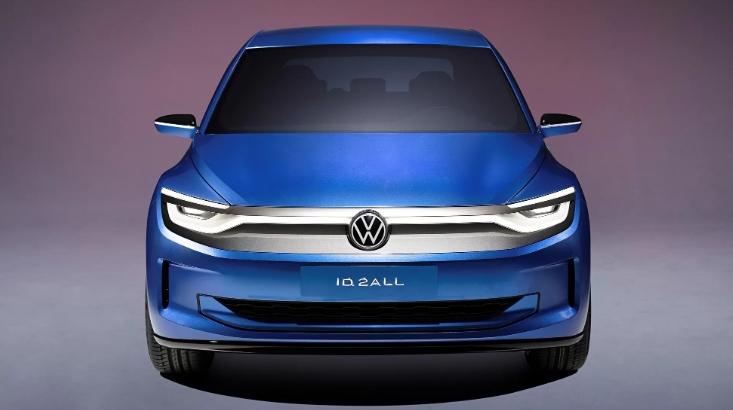 Volkswagen has acknowledged its past mistakes and showcased a new approach to electric vehicle design with the ID.2all concept. The name of this model, which can be translated as "ID. for everyone," hints at its potential for widespread popularity and success. Led by Volkswagen's new chief designer, Andreas Mindt, the ID.2all hatchback is set for production in 2025, replacing the previously rejected ID. crossover. There are rumors that the production version of the ID.2all may be named ID. Golf, a speculation that has been circulating since last fall.
The initial feedback from the public suggests that the Volkswagen ID.2all has been well-received, and it has the potential to become a bestseller. With its appealing design featuring classic proportions, reminiscent of the iconic Golf, including a distinct break in the rear pillars, a clean window sill line, sleek headlights, muscular wheel arches, and large 225/40 R20 tires, the ID.2all exudes a sense of understated elegance. Its dimensions, with a length of 4050 mm, width of 1812 mm, height of 1530 mm, and a wheelbase of 2600 mm, are comparable to the aesthetically pleasing fourth-generation Golf, which is beloved by many fans of the model.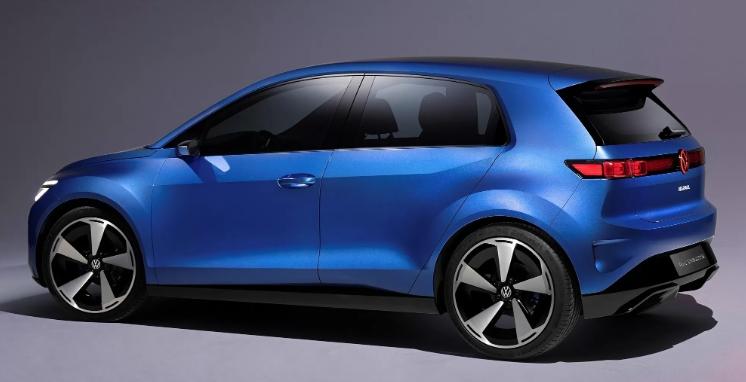 The interior of the ID.2all boasts a minimalist design with an abundance of soft, textile-trimmed surfaces, and a notable absence of touch buttons. Even the steering wheel has done away with touch buttons, replacing them with universal rotating drums on the spokes. The instrument screen is generously sized at 11.9 inches, while the multimedia screen measures an impressive 12.9 inches. Below the multimedia screen, there is a climate control unit featuring four large, easy-to-use rocking keys and a central drum, designed for blind operation.
To enhance convenience, there is no need to poke at the multimedia screen, as a multifunctional rotary-pressure washer adorned with the VW emblem is located on the two-story central tunnel. Additionally, a wireless charging slot for two smartphones with magnetic fixation is positioned nearby. USB ports are promised to be available throughout the cabin, and a full-fledged 230 V socket will be provided for powering laptops and other high-power consumer electronics.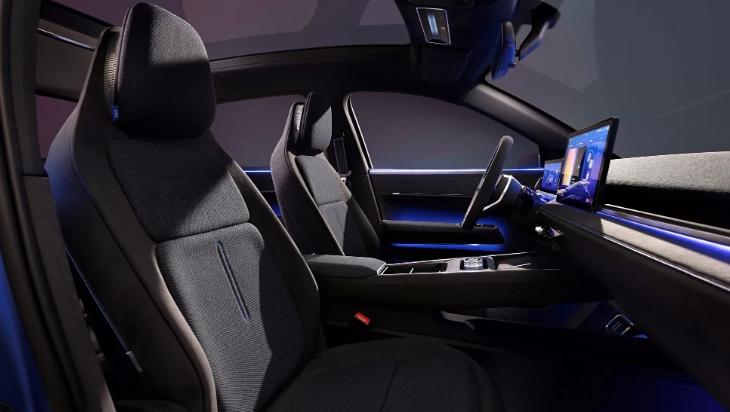 The base configuration of the ID.2all is expected to be priced at less than 25,000 euros, although the exact features included in this configuration have not been confirmed yet. However, it is known that the fully-loaded version of the ID.2all will come with top-of-the-line features for its class. These include a panoramic roof, front seats with electric adjustments and massagers, matrix headlights, and a Travel Assist autopilot system for a hassle-free driving experience.
The ID.2all boasts an impressive trunk volume, surpassing even the "eighth" generation Golf, with a capacity of 490 liters. This includes a generous 50 liters of space in the underground compartment, perfect for storing items such as beverage boxes. Furthermore, when the rear seats are folded down, the trunk volume expands to a capacious 1330 liters. Additionally, there is another 50 liter storage compartment beneath the rear seat cushion, ideal for stowing a charging cable. For added convenience, the front passenger seat backrest can be lowered forward, creating a flat loading area that spans 2.2 meters, making it effortless to transport large and bulky items. In summary, the ID.2all is a true treasure trove for those who appreciate ample storage space.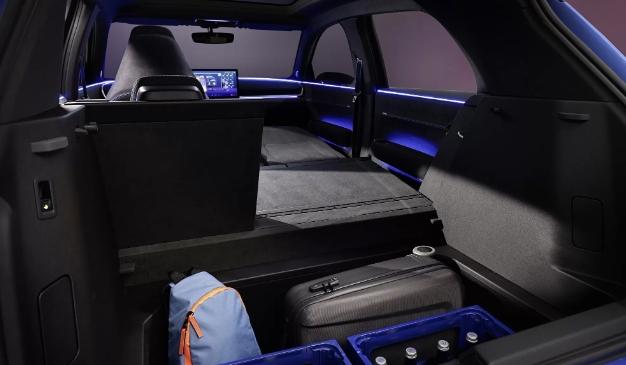 The Volkswagen ID.2all is built on the MEB Entry modular electric platform, featuring a simplified design with a single electric motor located on the front axle and a rear semi-independent suspension. Despite its simplified configuration, the electric motor is capable of delivering an impressive 166 kW (226 hp), enabling the hatchback to accelerate from 0 to 100 km/h in under 7 seconds, with a top speed of 160 km/h. While the exact battery capacity has not been disclosed, it is estimated that the ID.2all will have a range of approximately 450 km on the WLTP cycle on a single charge. Furthermore, the battery is expected to support fast charging, allowing for a 10% to 80% charge in approximately 20 minutes.
Volkswagen has an ambitious plan to introduce ten electric innovations, including the ID. 2all, by 2026. Among these offerings will be a budget-friendly electric car with a starting price of under 20,000 euros, as well as a compact crossover in the VW Tiguan class, which is likely to be named the ID. Tiguan. This demonstrates Volkswagen's commitment to expanding its electric vehicle lineup and providing a diverse range of options for consumers at various price points and segments of the market.