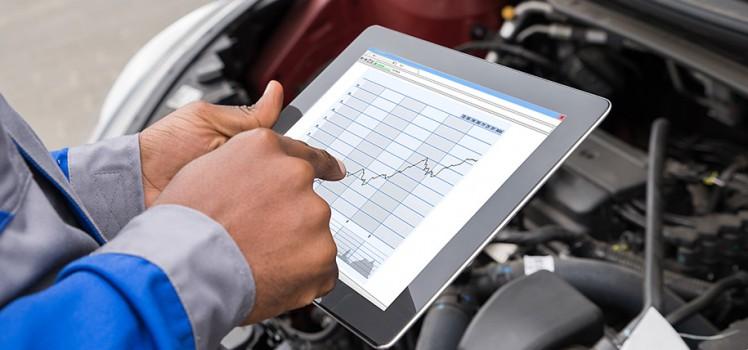 What does automotive digitalisation mean for car workshops? The reading of customer data will make it possible to prepare personalised offers. Predictive maintenance will allow service and repair appointments to be agreed in advance, possibly even before there is any serious damage to the car. The fact that the car itself agrees the appointment with the repair shop is a minor point. And in the repair shop innovative technologies such as augmented reality are used.
The fact that the effect of digitalisation car repair shops may not be entirely positive was highlighted not long ago by the Managing Director of the partner association Volkswagen und Audi Partnerverbandes e.V., Dirk Weddingen von Knapp. Additional functions in the car could in future be installed via data updates in the same way as for smart phones. Or they are pre-installed and can be released by the car manufacturer once the customer pays the relevant fee. What is the repair shop's role in all this? None at all.
Lucrative business with the fleets of major customers
In addition, press reports suggest that VW and Audi are planning to take control of both the lucrative business with the fleets of major customers and the online order of new cars via company headquarters and no longer via dealerships.
The dealerships feel that this could become an existential threat. "Dealers could lose up to 80 per cent of their business," forecasts Dirk Weddingen von Knapp. That's why the Partnerverband also turned down the new draft dealership contracts from VW and Audi. In a letter he demanded "contractual regulation of a commission-based profit for dealers" and "an adjustment for the loss of corresponding turnover potential, if in future software updates are to be carried out on customer vehicles directly by the manufacturer remotely."