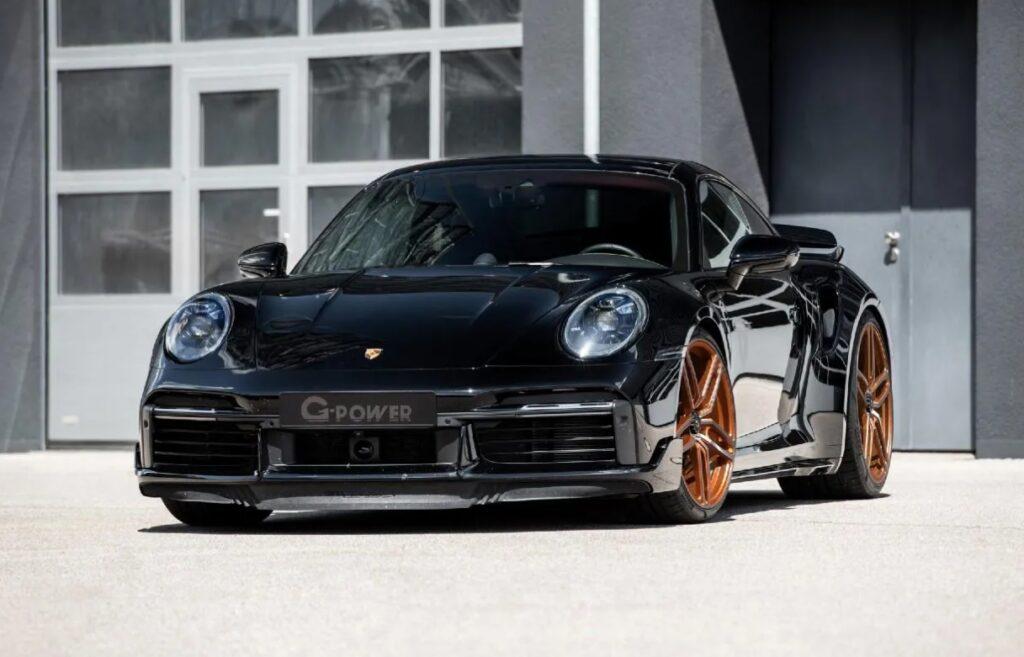 Porsche 911, the Turbo S is the wildest of the German model, with horses everywhere and more than remarkable performance. However, these are not enough for everyone and G-Power has wanted to give its vision of the model that, as expected, is the most radical.
To begin with, let's put on the table what a standard Porsche 911 Turbo S offers: it mounts a 3.7 biturbo six-cylinder engine that develops 650 horsepower and 800 Nm of maximum torque.
Associated with an eight-speed dual-clutch PDK automatic transmission, as well as the all-wheel drive system, it is capable of accelerating from 0 to 100 km/h in 2.7 seconds, reaching 200 km/h from a standstill in 8, 9 and achieving a top speed of 330 km/h.
Spectacular figures, whichever way you look at it, except from the perspective of G-Power, which has chosen to install an improved cooling system and a specific sports exhaust system. The result? An increase in power to 800 hp and maximum torque to 950 Nm.
Logically, this has a positive effect on its performance: it is now capable of completing the sprint in 2.3 seconds and crosses the 193 km/h (120 mph) barrier in just 4.95 seconds.
In order not to leave it alone in a mechanical job, the trainer has also added aesthetic modifications to the Porsche that, as far as possible, are not excessively striking.
Thus, the highlight is the installation of Hurricane forged wheels with 21-inch diameter on the front axle and 22 on the rear, which in this case are also finished in orange. On the other hand, it also mounts a carbon fiber hood and a spoiler made of the same material. However, these have not yet been put up for sale.