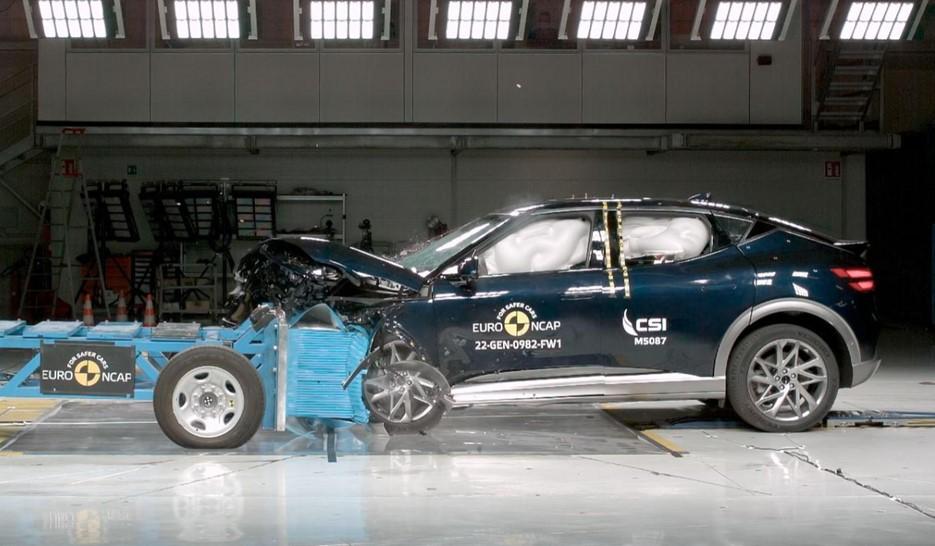 According to the results of crash tests, most of the cars participating in the tests were able to score five safety stars.
The European independent organization Euro NCAP has published the results of crash tests of five new models. Moreover, this time Chinese cars of the Ora and Wey brands also took part in the tests (it is possible that in the future these car brands will begin their activities in Russia). Also during the crash tests, Tesla, Genesis and Kia cars were broken.
So, the Chinese hatchback Ora Funky Cat received five stars with an indicator of 92% for the safety of adults, 83% for children, 74% for pedestrians. The work of electronic "assistants" was rated at 93%. The main complaint is the high risk of chest injury in the front passenger in a frontal collision. For a pedestrian, the side pillars and the headlight area of the car are the most dangerous.
The Wey Coffee 01 crossover deserved a similar rating. The car received a rating of 91% for protecting adults and 87% for children. Driver assistance systems that ensure safe driving were rated at 94%, and the car received 79% on the basis of a test that determines how much a car can be traumatic for pedestrians. Readings taken from the dummies used in the tests showed a moderate risk of chest injury in an adult passenger, who sits in front.
The Tesla Model Y electric crossover also received five safety stars. Experts rated the safety of adults at 97%, children – at 87%, other road users – at 82%, and 98% for electronic "assistants". Experts noted a very low risk of injury to the driver and passengers in all types of collisions. At the same time, the area of the side pillars is a great danger for pedestrians.
The highest safety score was given to the Genesis GV60 crossover. The only complaint the experts have about the car is the high risk of injury to the driver's leg in a frontal collision. The car received 89% for the protection of the driver and adult passengers. Child safety was rated at 87% and pedestrian safety at 63%.
The only car to receive four safety stars in this series of crash tests was the Kia Niro compact crossover. In a rear impact, a passenger sitting in the rear can suffer a serious neck injury. In addition, in a frontal collision, there is a high risk of injury to the driver's legs.