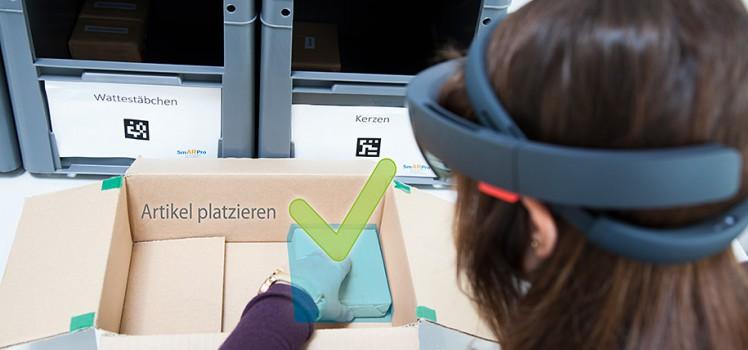 At the Fraunhofer Institute for Material Flow and Logistics (IML) the main focus has always been on logistics processes, their further development and scientific consideration. Together with the Technical University of Dortmund, the Leibniz Institute for Work Research, and partners from industry the IML has now founded a performance centre for logistics and IT. This is intended to further encourage both national and international logistics research.
"Logistics is the central science of the industrial future," emphasises Prof. Dr. Michael ten Hompel, Director of the Fraunhofer IML. "With the new performance centre we are bundling and interweaving the activities of local universities, institutes, initiatives and projects for interdisciplinary work on the most relevant future issues."
Interaction of man and machine
The new centre is to cover all subject areas relevant for logistics research in the future – from "human-technical-interaction" and "digital processes" to "cognitive ergonomics". To this end the work of the centre is split into nine research groups with interdisciplinary teams. "Man and machine work closely together in logistics," explains Prof. Dr. Edmund Wascher, scientific director of the IfADo. "The idea is to combine the strengths of both interaction partners." The industry, the Ministry for Innovation, Science and Research in the Federal State of North-Rhine Westphalia and the Fraunhofer Institute are supporting the performance centre with a total of EUR 8.5 million.