Volvo is setting a precedent for change: the Swedish car manufacturer has announced that from 2019 the only new cars brought to market will be powered by electricity. Either as hybrids or as purely electric vehicles. This makes Volvo the first traditional company in the world to turns its back on the internal combustion engine so decisively.
And this is despite the fact that the manufacturer announced just two years ago that it did not believe in electromobility. The group's CEO Hakan Samuelsson admitted at a press conference that he had been wrong on this matter. "Battery costs have reduced more than expected and the charging infrastructure has improved enormously," he said in Stockholm. "Everything has developed more rapidly than expected."
Diesel, CO2 and the Chinese parent company
This surely won't be the only reason for the change of heart. The diesel scandal has resulted in consumers losing trust in this technology. And 80 per cent of Volvo's fleet is diesel powered – a fact that has been useful to the Swedes up to now particularly in view of the CO2 limits imposed by Brussels. Diesel motors have lower carbon dioxide emissions than petrol engines, but are becoming increasingly unpopular. "The diminishing diesel ratio could have a devastating effect on Volvo's carbon footprint," explains Stefan Bratzel from the Center of Automotive Management. According to him, Volvo is affected particularly severely by the downward trend in diesel and thus obliged to take countermeasures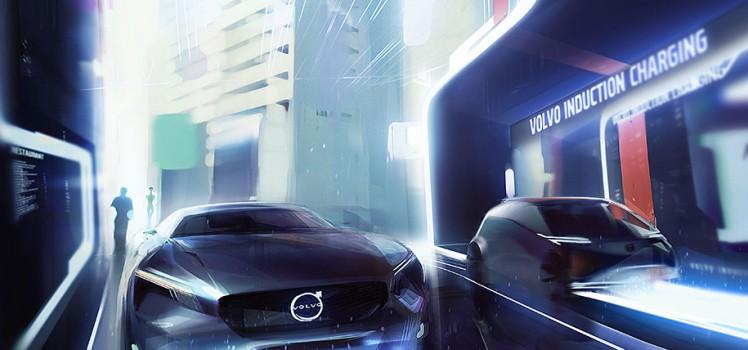 With its plug-in hybrid, which besides a petrol engine also has a battery for electrical operation chargeable via a plug, Volvo is already on the road to success. The manufacturer is also focusing on the mild hybrid, which can be combined with diesel and petrol and draws power for the electric motor by the regeneration of braking energy. In addition there are plans to bring five purely battery-powered electric vehicles to market by 2021, all in the premium segment and with a range of up to 500 kilometres. Volvo's former tuning firm Polestar has been converted into an electric car brand and will be home to two of the five innovations. The first purely electric Volvo model will be built in the country in which the role of diesel has long been diminishing: in China, the home of the parent company Geely.