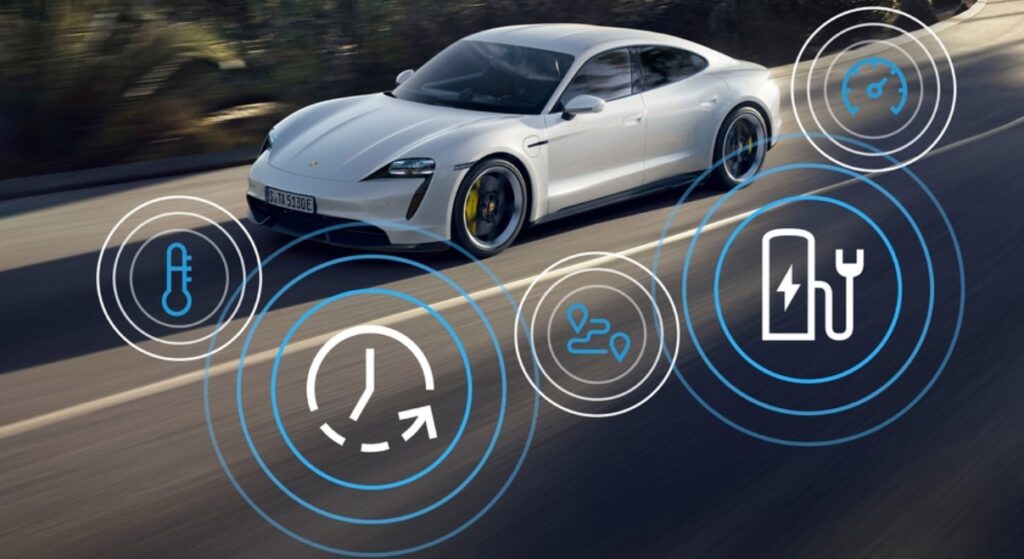 While worldwide more than 75,000 Porsche Taycans, all variants combined, have been sold, the sports brand from Stuttgart is offering them a software update. This is to allow customers to have the latest technological advances in their electric vehicle.
In order for all Porsche Taycans sold since 2019 to be able to upgrade to the 2023 model year, Porsche is offering its customers a free software update for their car. The update affects all models. Depending on the model year, the update that is carried out in the workshop will be more or less long and will concern more or less vehicle functions.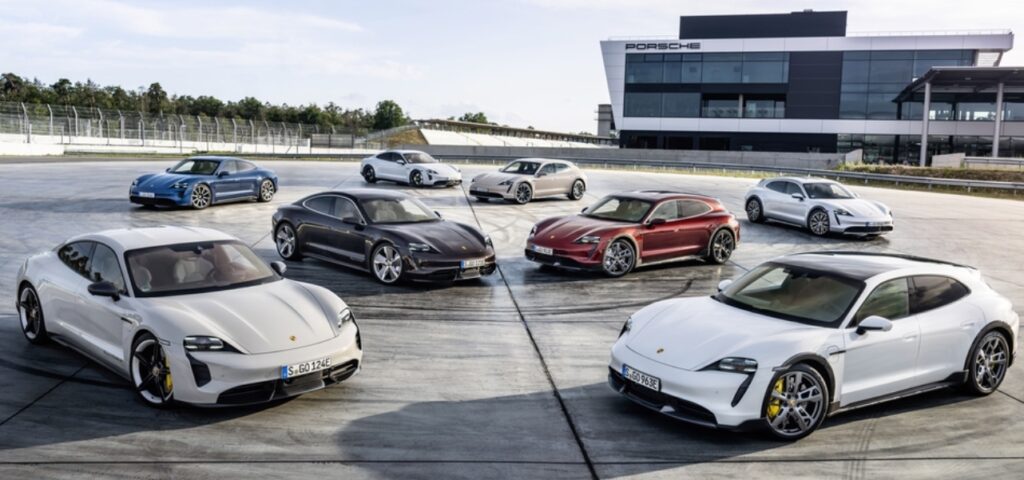 This update affects several functions, such as the powertrain. In the "Normal" and "Range" driving modes of the all-wheel drive models, the front electric motor can be almost completely disconnected and de-energized when there is little demand. When coasting and stationary, the two axles are free of drive torque, which reduces friction losses and increases the vehicle's range. On the central display, the all-wheel drive indicator is now displayed as a power flow indicator. The energy recovery strategy has also been optimized. This concerns the 2020 and 2021 models since this improvement already exists on the 2022 models.
The software modifications also concern better thermal management of the battery, particularly when outside temperatures are low. The Porsche Taycan can be charged faster and more frequently, with waste heat from electrical components being used even more than before to temper the battery. For the 2020 and 2021 models, this allows for greater range and shorter charging times.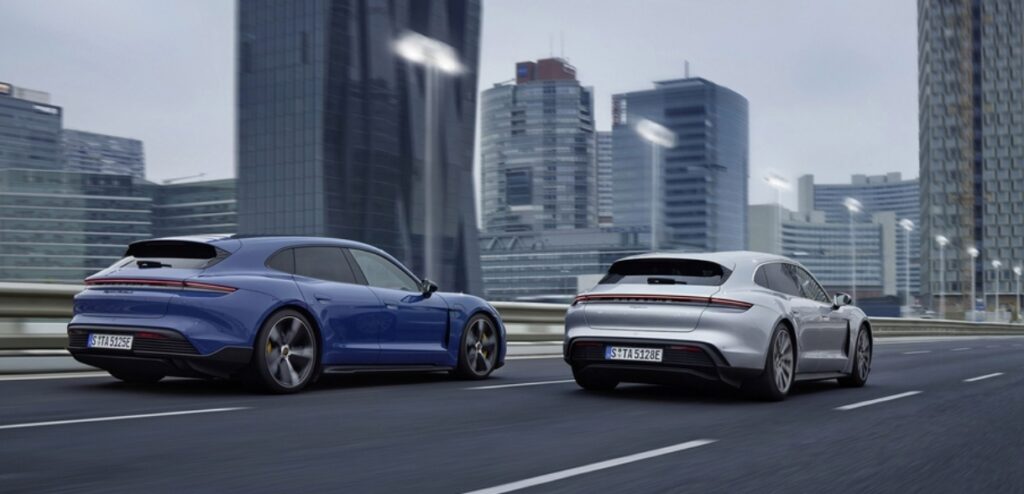 Porsche Taycan owners will also be entitled to an upgrade of the infotainment system (PCM and Porsche Connect) with an optimization of voice control, new functions that appear and an even improved use of the interface. As far as driving assistance systems are concerned, the sensors of the parking assistance function now have an increased range and the search for available parking spaces has also been improved. Finally, all Taycan models can also be equipped, on request, with the keyless unlocking function (comfort access) for controlling the doors and the boot or tailgate. Additionally, the over-the-air (OTA) software update option has been extended on the new vintage.